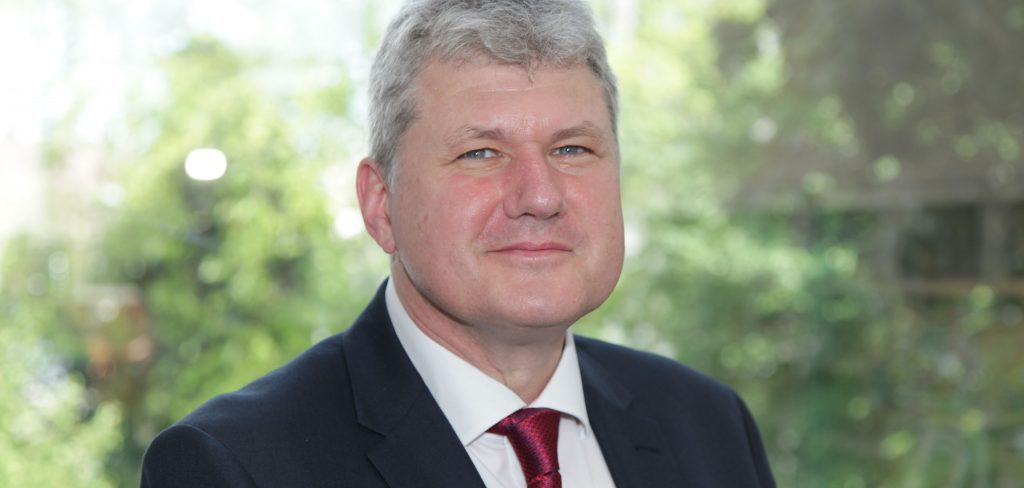 ---
Mr Gerard McKenna BSc(Hons) NPQH
---
Alperton Community School is an exceptional school. We are proud to be an inclusive school with a student intake that reflects a wonderfully diverse and vibrant local community. Our school motto is "Aspire, Commit, Succeed". We believe that if you have high expectations and work hard, success will follow; and recently, we have had some incredible successes.
At GCSE, the results for the most able students were exceptional with over 100 students achieving the top grades (9-7) in English and maths.  There were over 100 grades at 9-7 in the sciences – biology, chemistry and physics. In total, ACS students achieved 491 grades at 9-7. In the last few years, the school has achieved a considerable increase in the percentage of students achieving grade 4 and above equivalent in English and maths. This year, almost 80% students made better than expected progress in English and maths. We are also pleased to say that the vast majority of our A Level and Level 3 students have been able to progress to their chosen destinations. Our students have been accepted onto courses at Oxbridge, Russell Group and other leading universities, reading a wide range of subjects including medicine, pharmacy, dentistry, economics, finance, law, computing, psychology and media.
Our most recent Ofsted Report judged the school to be "Good with Outstanding Leadership and Management", because the school leaders "are uncompromising in their ambition for pupils' outcomes and have shaped a culture within the school of high expectation and aspiration".
Our school has become internationally recognised following the success of our Art and Textiles teacher Andria Zafirakou who won the $1million Global Teacher Prize 2018.  The school has been shortlisted for the TES School of the Year 2018 and won the TES Maths Team of the Year 2017.  We are one of only four schools in the country to hold the Platinum Professional Development Mark and one of only 100 schools to hold the Inclusion Quality Mark Centre of Excellence.
We are also very fortunate to have a brand new school building which was fully open in the summer term.  The new building has 83 classrooms with purpose-built specialist Drama, Music, Art and DT facilities as well as 14 Science laboratories, 10 ICT rooms, a Dance Studio, an Activity Studio, an enormous Sports Hall and outdoor MUGA.  Every classroom is equipped with state-of-the-art ICT facilities.  We are very fortunate to have extensive outdoor spaces which are set aside for break and lunchtime activities.
We have made tremendous gains in the last three years, but we are ambitious for further successes.We are very proud of our students. They have a passion for learning and are truly welcoming and respectful. We work hard to ensure that learning takes place in a culture of mutual respect. We expect nothing less than exemplary student behaviour and attitudes to learning at all times. We believe that all students can succeed and exceed expectations through hard work and commitment. We aspire to achieve these objectives, by delivering high quality teaching and learning.
We want to make sure that every student has the opportunity to succeed and achieve their ambitions. I would urge you to take the time to visit our school. You will find a warm, welcoming staff and a learning ethos that is second to none.
Thank you for taking the time to find out a little more about our school and our fantastic community.
Gerard McKenna
Headteacher