---
We are very lucky to have a wonderful team of skilled and enthusiastic teachers and support staff who can provide students with a wide variety of enrichment activities.
---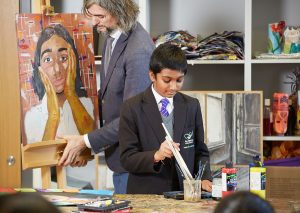 Here at ACS we believe in educating and building the whole child. This means we value a curriculum that allows students to learn traditional knowledge such as Mathematics and English, but we also wish for our students to develop confidence, problem solving, courage, teamwork and cooperation skills, all characteristics required to be a successful member of adult society. However, not everything can be covered in a lesson, this is why at ACS we put so much emphasis on our Enrichment program.
Our students have the opportunities to give to others and show gratitude and kindness in the Random Acts of Kindness club, gain confidence and work as a team member in the Boxing or Music Jam clubs, develop self regulation and consideration of others in the Chess club and a love for learning outside of the classroom in the Homework, Japanese or Physics Magic club.
We have a full timetable that is shared with students each morning. All clubs are free to attend and students are rewarded with merits for their efforts to enrich themselves and support their further learning outside of the classroom.
The Duke of Edinburgh's Award
We have successfully been running the DofE award for many years. From year 9 onwards our students have the chance to achieve the Bronze, Silver and Gold awards. We are lucky enough to have all the necessary kit for our students to take part in these activities and our program is supportive and inclusive for all.
---
Where Next?
---