---
Alperton Community School is a specialist coeducational secondary school and sixth form with academy status. The school is committed to helping each student to be the very best they can be within a supportive, caring and highly inclusive community.
---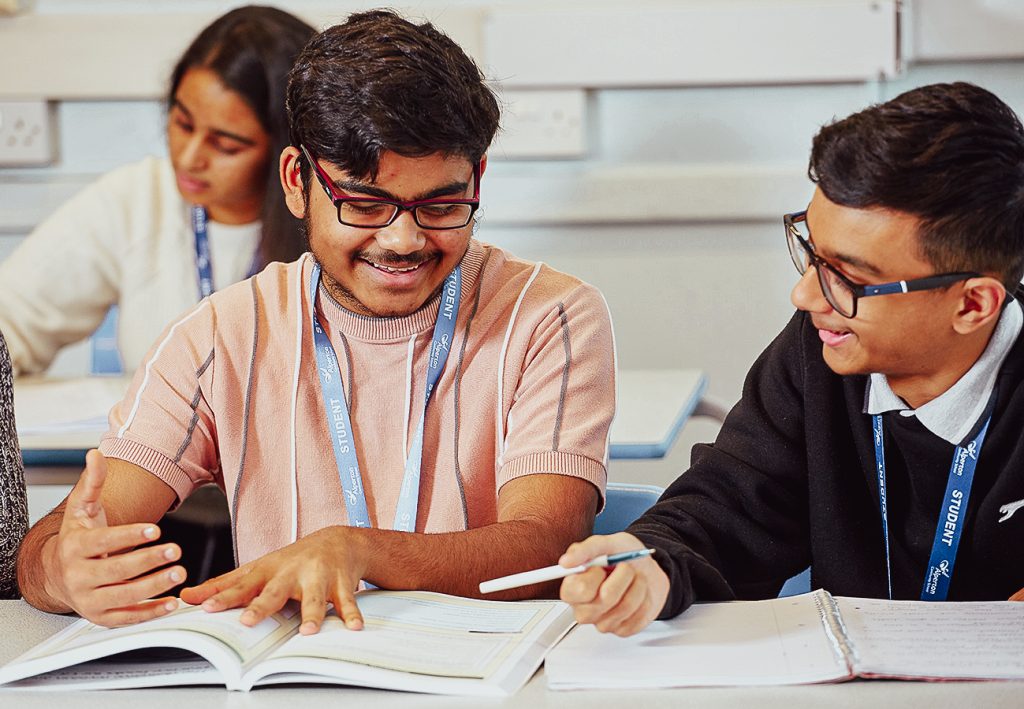 We will provide a supportive and vibrant learning environment for all cultures, are passionate about learning, and ambitious for all of our students to be the best they can be.
---
Our Vision
---
Alperton Community School aspires:
To provide every student with an outstanding education within a supportive, vibrant and stimulating learning environment.
To provide a caring, supportive community embracing all cultures and beliefs.
To enable every student to reach their full academic and personal potential by instilling a passion for learning.
To nurture every student to become a successful adult who will impact positively on their local community and society as a whole.
---
Our Values
---
We will provide a supportive and vibrant learning environment for all cultures, are passionate about learning, and ambitious for all of our students to be the best they can be.
Together, we ASPIRE... together, we are:
| | |
| --- | --- |
| Ambitious | We will nurture each of our students to become successful adults who will impact positively on their local community and society as a whole |
| Supportive | We will provide a supportive, vibrant and stimulating learning environment |
| Passionate | We will imbue each of our students with a passion for learning |
| Inspirational | We will inspire each of our students to be the best they can be |
| Respectful | We are highly inclusive, embrace all cultures and beliefs and have a strong sense of community |
| Egalitarian | We believe in the principle that all people are equal and deserve equal rights and opportunities |
---
Our Mission
---
We will nurture and inspire each and every student in our community to fulfil their academic and personal ambitions, by delivering outstanding education with the utmost commitment and passion. In order to fulfil our mission, we expect our students to be Ready, Respectful, Responsible and Resilient.
Ready

With the highest possible attendance
On time for every lesson
Prepared for every lesson
In full school uniform or following the school dress code
With no food or drinks in lessons (except bottled water)

Respectful

Treat others with the respect you would expect to be treated with
Follow all instructions diligently when requested
Listen to what other people say and speak politely to others
Take care of each other, the buildings and all equipment

Responsible

Follow all rules to keep yourself and others safe
Be in control of your actions and do the right thing
Own up to mistakes and make them right. If you are wrong, then own up, apologise and move on

Resilient

Have a GROWTH mind-set: your brain gets stronger by making it work
View a difficulty as a challenge
Learn from your mistakes so you don't make them again
Pay particular attention to feedback and learn from others
Set your own goals and work hard to attain them
Alperton Community School is a diverse multicultural academy. We actively promote values such as "mutual understanding and respect" and equality between genders. We promote values of democracy, respect and tolerance for all races, cultures, faiths and beliefs. The school promotes equal opportunities for all and systems are in place that counter racism, sexism and all other forms of discrimination whenever they occur.
---
Our values are expressed in the programmes of School Assemblies, English, Geography, History, PSHE and Religious Studies & Citizenship classes. The following British Values are covered in the curriculum.
 Democracy
 Rules of Law
 Individual Liberty
 Respect
 Tolerance
These values are also covered through Social, Moral, Spiritual and Cultural (SMSC) aspects of the curriculum and assemblies to:
enable students to develop their self-knowledge, self-esteem and self-confidence;
enable students to distinguish right from wrong and to respect the civil and criminal law of England;
encourage students to accept responsibility for their behaviour, show initiative, and to understand how they can contribute positively to the lives of those living and working in the locality of the school and to society more widely;
enable students to acquire a broad general knowledge of and respect for public institutions and services in England;
further tolerance and harmony between different cultural traditions by enabling students to acquire an appreciation of and respect for their own and other cultures;
encourage respect for other people;
encourage respect for democracy and support for participation in the democratic processes, including respect for the basis on which the law is made and applied in England.
Students learn about the development of the political system of democratic government in the UK, including the roles of citizens, Parliament and the monarch. They are taught about voting and elections, the role of political parties and the freedoms and liberties enjoyed by the citizens of the UK such as free speech, free movement and free assembly and worship. Students are provided with the opportunity of becoming members of Year Councils, School Council and Brent Youth Parliament.
Through our Religious Studies and Citizenship programmes, students are taught how citizens work together to improve communities. This is put into practice when they become active citizens by fundraising for charities and through the community target set on Academic Review Days.
Assemblies aim to teach our students to have belief in freedom, and a tolerance of others. In the Religious Studies programme, students study other faiths and learn empathy, tolerance and understanding of people from different faith backgrounds.
In all areas of school life our students are expected to accept personal and social responsibility, respecting and upholding the school rules and the rule of law.
In our school community we encourage our students to show a responsibility to each other and adults in the way they behave in school and on their way to and from school.
The list below describes the understanding and knowledge expected of our students as a result of promoting fundamental British values:
an understanding of how citizens can influence decision-making through the democratic process;
an appreciation that living under the rule of law protects individual citizens and is essential for their wellbeing and safety;
an understanding that there is a separation of power between the executive and the judiciary, and that while some public bodies such as the police and the army can be held to account through Parliament, others such as the courts maintain independence;
an understanding that the freedom to choose and hold other faiths and beliefs is protected in law;
an acceptance that other people having different faiths or beliefs to oneself (or having none) should be accepted and tolerated, and should not be the cause of prejudicial or discriminatory behaviour;
an understanding of the importance of identifying and combating discrimination.