At ACS we pride ourselves on the high level of pastoral care we offer to our student community. From year 7 all the way through to year 13 our students are well looked after by our outstanding Pastoral team.
Each student is allocated to a form class in year 7 and they move throughout the key stages in that same group. The Pastoral Manager will stay with the year group throughout their time at ACS. They get to know both parents and students very well.
The form tutor is another key member of staff and is responsible for establishing a happy, secure and supportive relationship with the tutor group. Students in turn feel secure in having someone to whom they can look for support and guidance.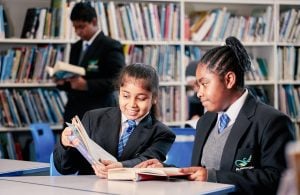 Each Year group will have an assembly each week, which underpins our values and ethos. Students also have 'drop down' Extended Learning Days, which further enhance the pastoral well-being of our students. These days focus on themes ranging from mental well-being to study skills.  Students actively participate in these days, sometimes going off site into London to explore our amazing city.
The Pastoral Managers and the SENDco liaise closely with feeder primary schools and gather as much relevant information as possible on each student to ensure a smooth transition. Careful consideration is given to the composition of each tutor group to ensure that each student is taught in a balanced group. The group will receive as much support as possible in order to meet the needs of all students, including the very able students and those who need individual learning support.
We are very proud of our pastoral systems and all of our staff care about the future of our students. We have a strong team of pastoral leaders who develop the 'whole' child. If you would like further information please see details on our website or email Mrs Lazare.
Pastoral Managers deal with attendance, behaviour and pastoral welfare issues. They are responsible for the induction of new school students. We support and work with pupils and families to maximise learning for individual pupils. We also contribute to the development of a 'whole school' approach to overcome learning obstacles and improve pupil participation in classrooms and throughout school life.
---
Year Group
PM Name
Contact Details
KS3 Team
Year 7
The details of the Y7 PM will be updated here shortly
Tel: 020 8902 2038 (ext 307)
Year 8
Ms Green
Tel: 020 8902 2038 (ext 308)

Email: s.green@alperton.brent.sch.uk

Year 9
Ms Gibbs
Tel: 020 8902 2038 (ext 309)

Email: m.gibbs@alperton.brent.sch.uk

KS4 Team
Year 10
Ms Choaibi
Tel: 020 8902 2038 (ext 210)

Email: t.choaibi@alperton.brent.sch.uk

Year 11
Ms Ranasinghe
Tel: 020 8902 2038 (ext 211)

Email: n.ranasinghe@alperton.brent.sch.uk

Attendance Administrator
Year 7-11
Ms Dass
Tel: 020 8902 2038 (ext 125)
KS5 Team
Y12
 Ms J Kaniude
Tel: 020 8902 2038 (ext 212)

Email: j.kaniude@alperton.brent.sch.uk

Y13
Ms I Haslam
Tel: 020 8902 2038 (ext 213)

Email: i.haslam@alperton.brent.sch.uk
---
More About Our Team
---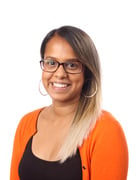 Ms Ranasinghe
Ms Ranasinghe has expert knowledge of working with children from KS3 to KS5 and has maintained positive relationships with both students and staff over the years. She creates a safe space so students feel heard and understood and ensures they supported in any aspect of their school life. Ms Ranasinghe prides herself on being organised and meticulous so all tasks are completed to the utmost standard. She is happy to support you in making sure your child reaches their full potential and is always available to lend a helping hand.
---
Ms Alexander
Ms Alexander is an experienced member of our pastoral team. She has excellent relationships with students and parents and will be happy to offer any assistance you may need. She is empathetic, kind and she prides herself on her ability to relate to young people, having excellent listening and communication skills. She will be assisting our KS4 students in all aspects of their life at school and beyond.
---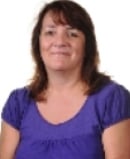 Ms Green
Ms Green has a passion to help young people succeed. She helps them recognise and release their full potential in the classroom with the aim of creating a more positive attitude towards themselves and their learning. Her calm demeanor has guaranteed her the status of 'mother' of the year group and the students hold her in the highest regard.
---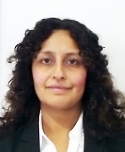 Ms Dass
Ms Dass is our Attendance Administrator. Her expert knowledge on SIMs and her excellent ability to challenge has seen a significant rise in student attendance over the past academic year. Ms Dass works with Parents and also external agencies to ensure our target of 97% attendance for all students. If you have any concerns about students in your form please don't hesitate to contact Ms Dass. "Education is the most powerful weapon which can use to change the world. By attending school regularly students are more likely to succeed academically. Beyond all the figures, it is my responsibility to promote high levels of attendance so that students receive access to the best possible education. Every day counts!"