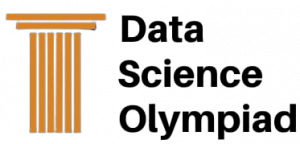 Congratulations to Naufal Anam who was awarded the title of Global Silver Champion in the Data Science Olympiad 2023.
Naufal participated in the Data Science Olympiad (DSO) in May 2023. He was one of over 3000 participants from the UK, UAE, US and India to attempt a set of questions related to data and the sciences. Naufal scored high enough to place in the top 200 participants and qualified for the final round. After completing another set of questions and tasks, Naufal has been awarded the title of Global Silver Champion, which puts him in second place out of all global participants.
Here is a link to the website for more details: https://dsolympiad.org/
A certificate and reward will be sent to the school.
We are really proud of Naufal for this impressive achievement! He now looks forward to working on other tasks and projects presented by the challenge provider.
Please see below the kind words received from the organiser:
Dear Gerard McKenna and team,
We are thrilled to announce that Naufal Anam from your school has been named a winner in the Global Science Olympiad. This remarkable achievement highlights both the student's dedication and the outstanding educational environment your school provides.
The Global Data Science Olympiad recently concluded, featuring 200 finalists and 10 global champions from over 3,000 students across the UK, US, UAE, and India. Your school's contribution to nurturing young scientific minds is truly commendable.
At HAILabs.ai, we bridge the gap between classroom learning and real-world applications, transforming math and statistics into practical AI problem-solving skills. Our program is led by AI experts with guidance from industry leaders at Meta, Walmart, Microsoft, and AWS.
Explore our curriculum here.
HAILabs.ai proudly partners with STEM.org and Data Science 4 Everyone in the US and is trusted by over 10,000 parents and more than 50 schools in the UK and the US.
Congratulations again to Naufal Anam and your school community for this outstanding achievement. We look forward to continuing our journey of inspiring young minds through innovative education.
Thank you for your support and collaboration.
Warm regards,
Prasad Prabhakaran
CEO, HAILabs.ai