---
At ACS we pride ourselves on our pastoral support. From year 7 all the way through to year 13 our students are well looked after by our outstanding Pastoral team. Each student is allocated to a form class in year 7 and they move throughout the key stages in that same group. The Pastoral Manager will stay with the year group throughout their time at ACS. They get to know both parents and students very well.
---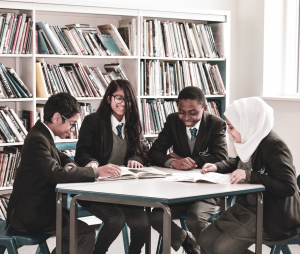 The form tutor is another key member of staff and is responsible for establishing a happy, secure and supportive relationship with the tutor group. Students in turn feel secure in having someone to whom they can look for support and guidance.
Each Year group will have an assembly each week, which underpins our values and ethos. Students also have 'drop down' Extended Learning Days, which further enhance the pastoral well-being of our students. These days focus on themes ranging from mental well-being to study skills.  Students actively participate in these days, sometimes going off site into London to explore our amazing city.
The Pastoral Managers and the SENDco liaise closely with feeder primary schools and gather as much relevant information as possible on each student to ensure a smooth transition. Careful consideration is given to the composition of each tutor group to ensure that each student is taught in a balanced group. The group will receive as much support as possible in order to meet the needs of all students, including the very able students and those who need individual learning support.
We are very proud of our pastoral systems and all of our staff care about the future of our students. We have a strong team of pastoral leaders who develop the 'whole' child. If you would like further information please see details on our website or email Mrs Lazare.