---
Exams form an important part of your child's academic year. With regular revision, response to teacher feedback and parent support, your child will be prepared to perform at their best. 
Through our assessment practices, we aim to provide a balanced and fair evaluation of each student. This is achieved by using a variety of strategies so that students have multiple opportunities to demonstrate what they know and can do, and teachers are confident in the accuracy of their judgements about each student.
---
Please click on the links below for further information
---
Formative assessment, the process of ongoing monitoring and feedback, takes place every lesson. Through formative assessment students have numerous opportunities to practise, engage with feedback and improve.
Summative assessment, aimed at evaluating student learning at the end of a course or unit of work, takes place through written end of unit tests and practical examinations throughout the year. Students are expected to use the feedback provided by teachers along with Personal Learning Checks, also known as PLCs, to focus on bridging gaps in their knowledge. 
---
Year 7, 8, 9, 10, 12
---
In addition to the end of unit tests, students in Year 7, 8, 9, 10 and 12 sit Mid-Year Exams during a week of exams at the start of the spring term. These exams are based on the work completed from the start of the academic year.  In the summer term, students sit End of Year Exams which are based on the full year's curriculum.
---
Year 11 and Year 13
---
In addition to the end of unit tests, students in Year 11 and Year 13 sit two sets of formal Pre Public Exams, also known as PPE1 and PPE2 during the autumn and spring term respectively. These exams are an opportunity for students to demonstrate knowledge of the full GCSE and A-Level curriculum ahead of sitting the actual exams in the summer term.
At Alperton Community School we are committed to working with parents to ensure all students embody our school motto: aspire, commit, succeed. We value communication between the school and parents as a means of building understanding and trust which supports working together on our joint goals: student wellbeing, character development and academic success. Progress is reported to parents through reports and parent events.
---
Written Reports
---
Written reports are sent three times during the academic year.
---
Year 7, 8, 9, 10, 12
| | |
| --- | --- |
| Term | Focus |
| Autumn | Attitude to Learning |
| Spring | Mid-Year Exam Results |
| Summer | End of Year Exam Results |
Year 11 & 13
| | |
| --- | --- |
| Term | Focus |
| Autumn | Attitude to Learning |
| Autumn | Pre Public Exams 1 Results |
| Spring | Pre Public Exams 2 Results |
---
From September 2021, we will report exam results to parents of students in Year 7, 8 and 9 using percentages and descriptors. This is in response to an ongoing national debate about the use of GCSE grades in Years 7, 8 and 9.
In the absence of evidence to support grading a non GCSE curriculum using GCSE grades, and in line with current thinking about best practice we have moved to an easy to understand system of percentages. This will enable parents, students and teachers to engage in meaningful conversations and actions to ensure students can achieve the best possible
An important reason for why we are not using target grades with years 7 to 9 is that we do not want to create artificial barriers or ceilings for the progress of our students. We have often observed that younger students who meet their expected targets early in the school year begin to 'switch off' and become more difficult to motivate. Similarly, students can become demotivated when they fail to meet challenging target grades early in the year. Without 'targets', we believe that students will be motivated to do their best in every assessment and make the progress they are truly capable of.
GCSE and A-Level grades will be used to report exam results. Teachers will also report professional predictions in the End of Year Report for Year 10 and Year 12 and in all reports for Year 11 and Year 13. These are predicted final GCSE and A-Level grades based on students current attitude to learning.
In order to achieve the best outcomes possible we expect students' attitude to learning to demonstrate the characteristics of highly motivated and engaged learners. Attitude to Learning in each subject is reported to all parents once per term. There are four descriptors: Disengaged (lowest), Passive, Engaged, Highly Motivated (Highest). A full description of each can be found via the link provided at the end of this document.
---
Parent Events
---
This takes place in October and is an early opportunity for parents to meet with their child's tutor to discuss the start of the academic year. Prior to this meeting, parents will receive a report of their child's attitude to learning in each subject, this will be used to set targets for further progress.
These are scheduled to take place once per year and provide an opportunity for parents to meet with each of their child's subject teachers. Teachers will highlight areas of strength and weakness, discuss effective interventions and set targets for improvement.
This takes place in July and provides a second opportunity for parents to meet with their child's tutor to discuss the end of year report and set targets for the summer break in preparation for the new academic year.
We work closely with PiXL [Partners in Excellence] and are delighted to share their latest research backed parent support materials to help you work with your child to find the most effective strategies for learning, memory, recall and exam performance.
---
---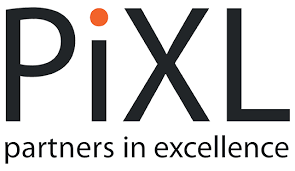 PiXL [Partners in Excellence] is a non-profit organisation committed to academic excellence and character development in young people. Students can also access PiXL resources to help develop stamina and endurance ahead of exams along with materials designed to support independent learning.
---
Student Login Details:
---
Link: https://students.pixl.org.uk PiXL School Number: 502567 Password: Indep49